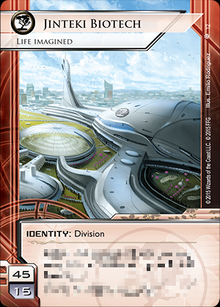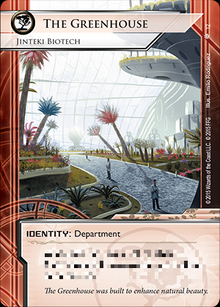 Jinteki Biotech is a division of Jinteki that focuses on genengineering.
It is a major player in Biotech Valley, influencing everyone and everything within.
It operates out of Jinteki's American R&D facility, the J-Plex.
Projects
Edit
"The best part of our work is that nothing is ever wasted. A gene that is useful once will surely be useful again." - Wong Ya Ching
Ad blocker interference detected!
Wikia is a free-to-use site that makes money from advertising. We have a modified experience for viewers using ad blockers

Wikia is not accessible if you've made further modifications. Remove the custom ad blocker rule(s) and the page will load as expected.