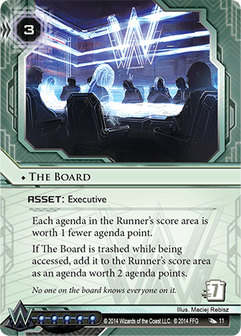 The Board is the name given to the Weyland Consortium's shadowy and secretive board of directors. The general public does not know who sits on it, and many of its members do not know who their fellow boardmates are.
Ad blocker interference detected!
Wikia is a free-to-use site that makes money from advertising. We have a modified experience for viewers using ad blockers

Wikia is not accessible if you've made further modifications. Remove the custom ad blocker rule(s) and the page will load as expected.